Introduction to Domain Restriction in MindScroll LMS
This is an easy-to-follow step-by-step guide to restrict an email domain for public registration using the MindScroll LMS account.
Navigate to Domain Restriction: To access and follow the given steps, login as an "Admin" or "Instructor" into your MindScroll LMS.
To access the course editor to create a course, click on Your Name with Drop-down (in the top right corner)~> Manage Settings ~> Domain Restriction in the left navigation menu.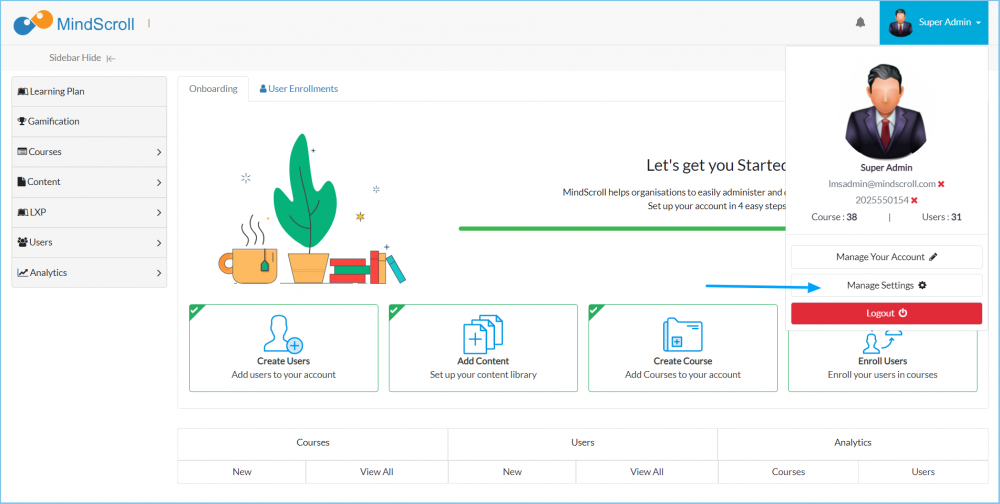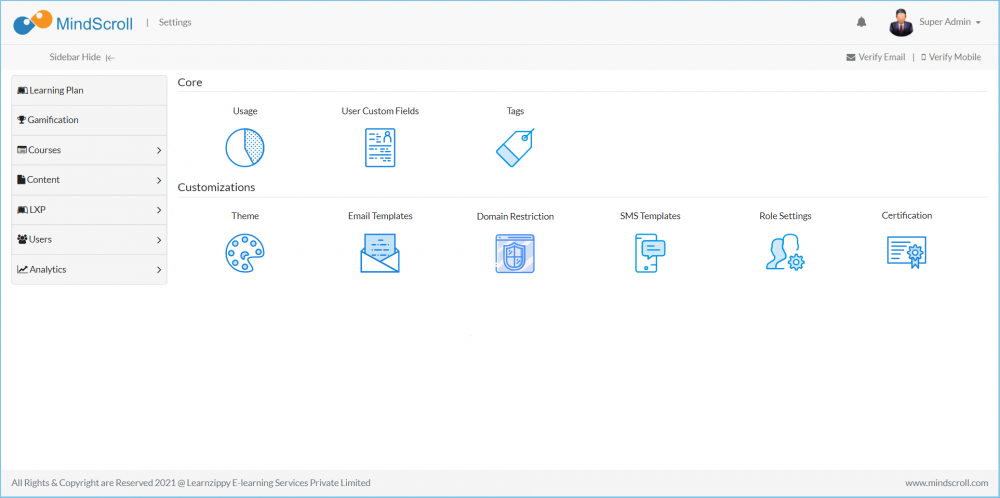 Click on "Domain Restrictions", you will be taken to the below page.

Note: The listed domain will all be the active domain for restriction, which means only email id with these domains can get registered in the system through public registration.
By clicking on Add Domain you can add a new email domain.

Please Note: To know more about settings, please refer to other respective documentation present in the category.
---
Account Settings, Administrator Feature, How to Guide, Instruction, Knowledge