Introduction to verify your mobile number in MindScroll LMS
This is an easy-to-follow step-by-step guide to verify mobile number in your MindScroll LMS account.
Visit your domain URL
Log in using your Employee id as username and password. Click submit button.
After login, you'll see this page

Click on Verify Email to open up the verify popup modal.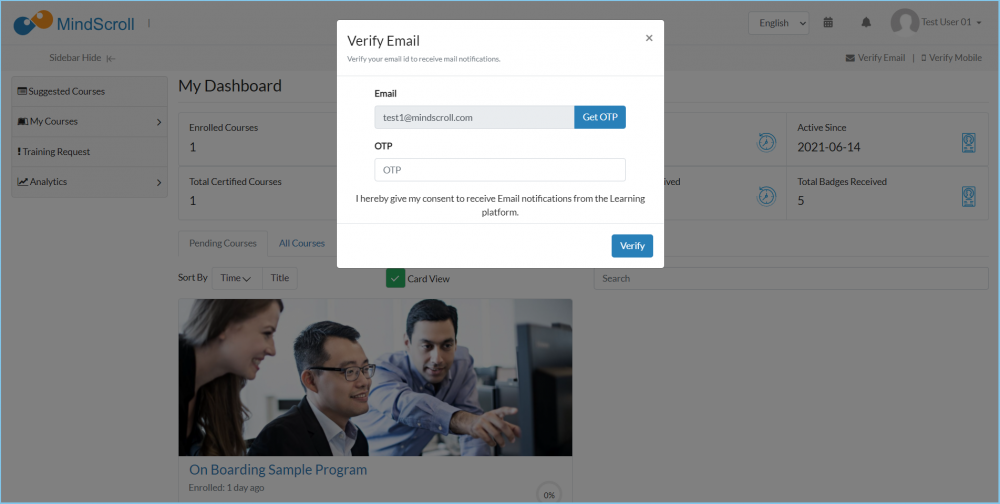 Click the Get OTP button.
You'll receive an OTP on the registered phone number.
Enter this OTP in the OTP box, then click submit button.
*You should start receiving Email updates.
---