White label your MindScroll LMS account
This is an easy to follow step-by-step guide to cConfigure the look and feel of your MindScroll LMS account using themes, logo, and footer text.
To White label your account, Login as an administrator in your MindScroll account.
Click on username on top right-hand corner of interface and select 'Settings' from the menu.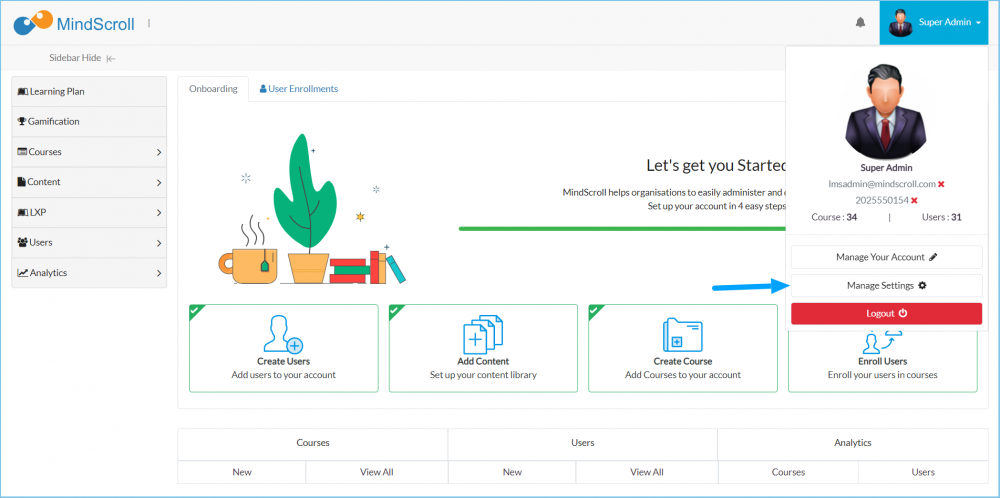 On the Settings Page, Click on 'Theme' under Customizations.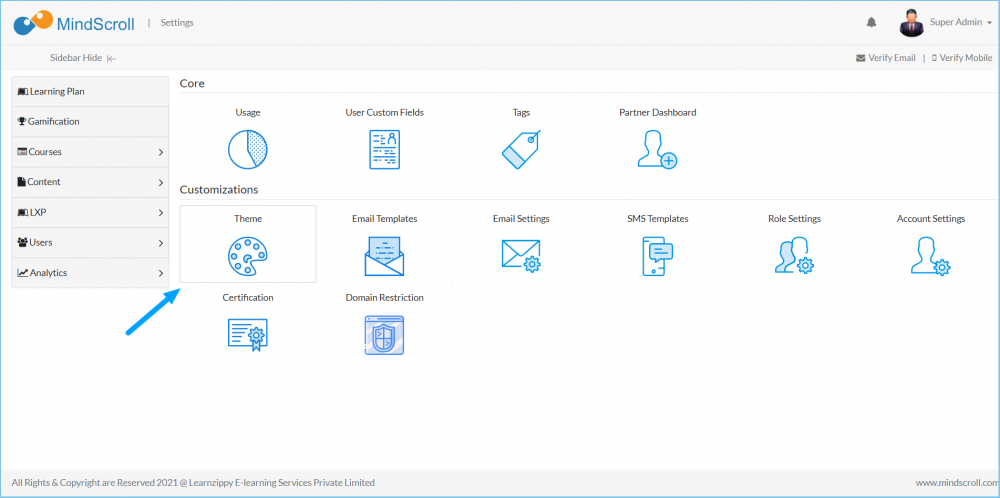 Use the Theme Settings to configure the look and feel of your MindScroll account.
Upload your own company logo
Customize the Footer text
Select a Color Theme or custom design your own color theme
Change the font of your MindScroll Account.
Pro Tip: Use 'Live Preview' check box to view your changes in real-time.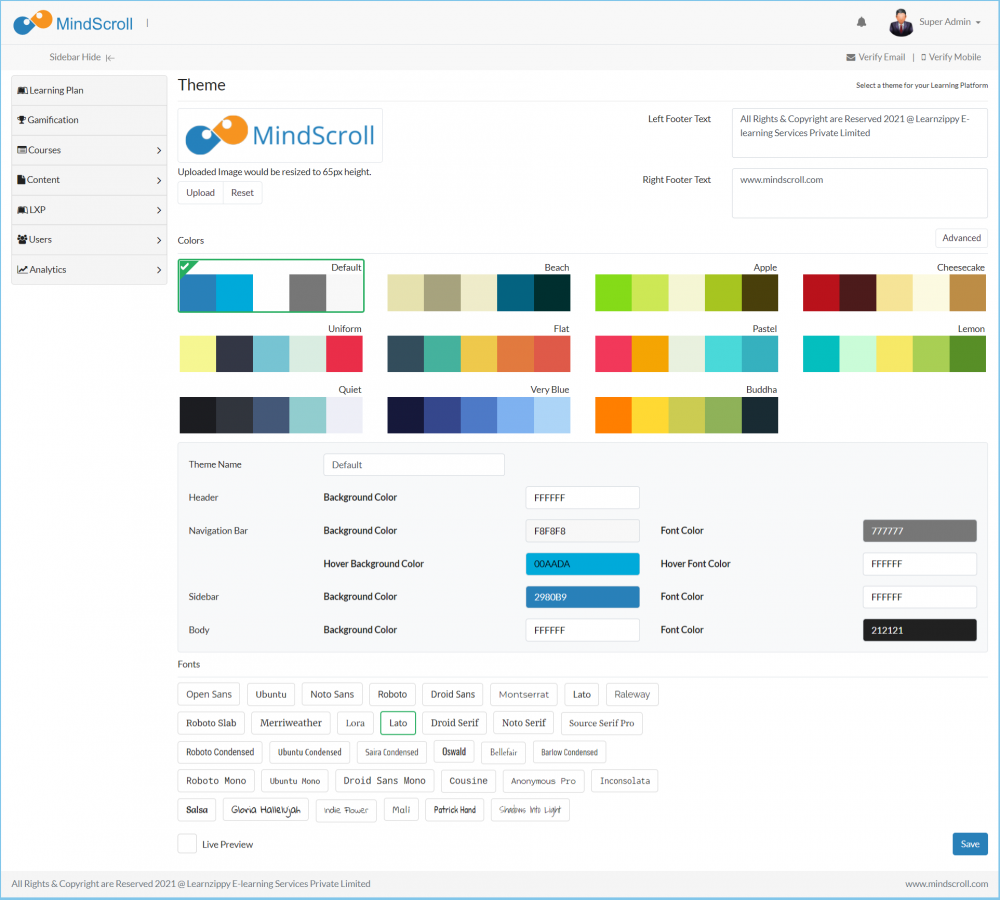 ---
Account Settings, Administrator Feature, Branding, Font Style, Learning Management System, LMS, Theme Setting, White-labeling