Logging in to your MindScroll LMS Account
This is an easy to follow step-by-step guide on how to login into your MindScroll LMS account.
To login to your account, open your Domain URL in web browser.
Enter your login credentials (Email / User id and Password) and click on Login.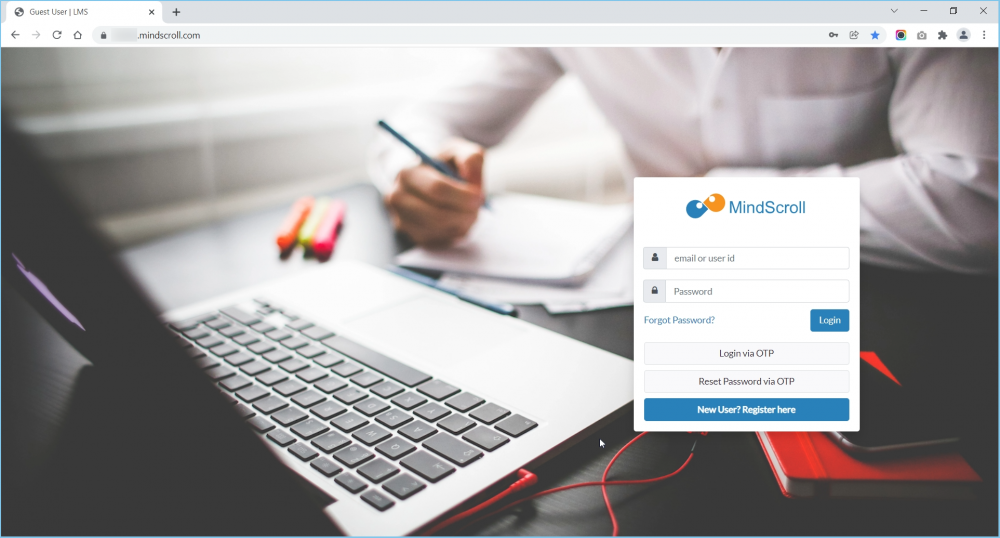 If you have recently signed up for your Free Account, your login credentials will be sent to your registered email id.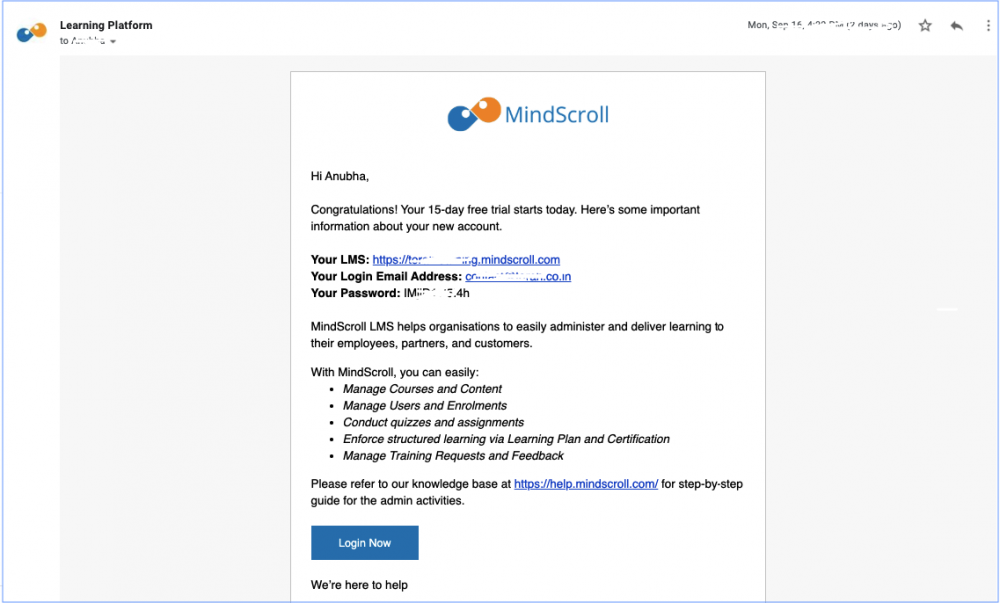 ---
Free Account, How to Guide, Learning Management System, LMS, How to Login, MindScroll