Introduction to Subjective Test Paper Evaluation into MindScroll LMS.
This is an easy-to-follow step-by-step guide to generate questions papers into your MindScroll LMS account.
Navigate to Subjective Test Paper Evaluation: The LogIn-ed User must be an "Admin" or "Instructor" to follow these steps.
To Manage a Test Paper evaluation, login as Administrator or Instructor and click on Content ~> Manage Test Papers ~> Manage Test Paper ~> Review Subjective Assessment Responses.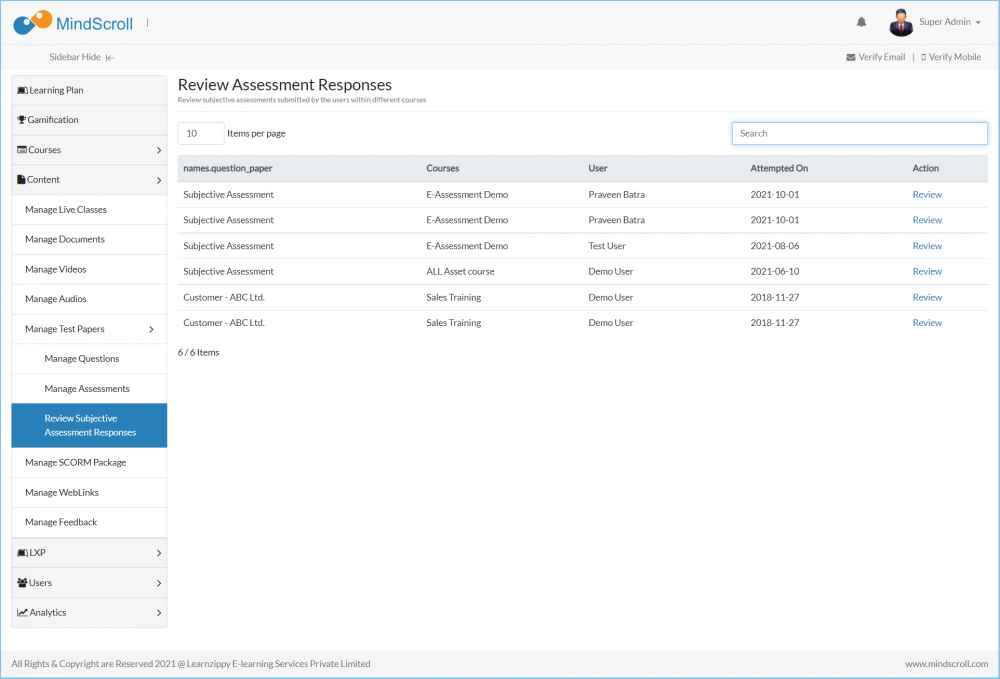 This shows the complete attempt summary along with questions that need to be evaluated.
You will be able to search the particular submission by using "Search Bar".
Click on the "Review" button to evaluate the assessment.
You will need to put the comments and marking against each subjective question.
On the left side of the "Ans" area, you will be able to see the given answer by the user whether it is in textual format or a download file format which can be viewed on the local system to evaluate.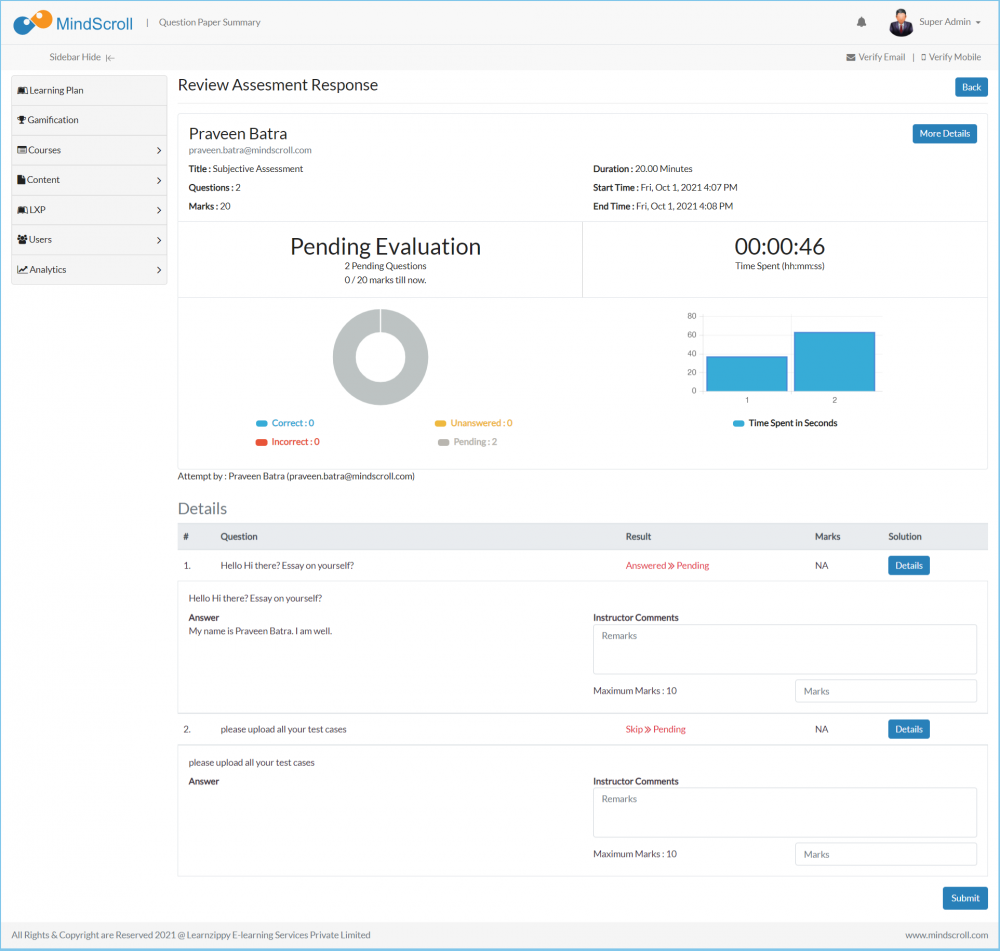 Click on the "Submit" button once you are done with review and giving comments & marking.
Once the evaluation is done, this Assessment summary is available to both the instructor/ administrator and the learner in the report section.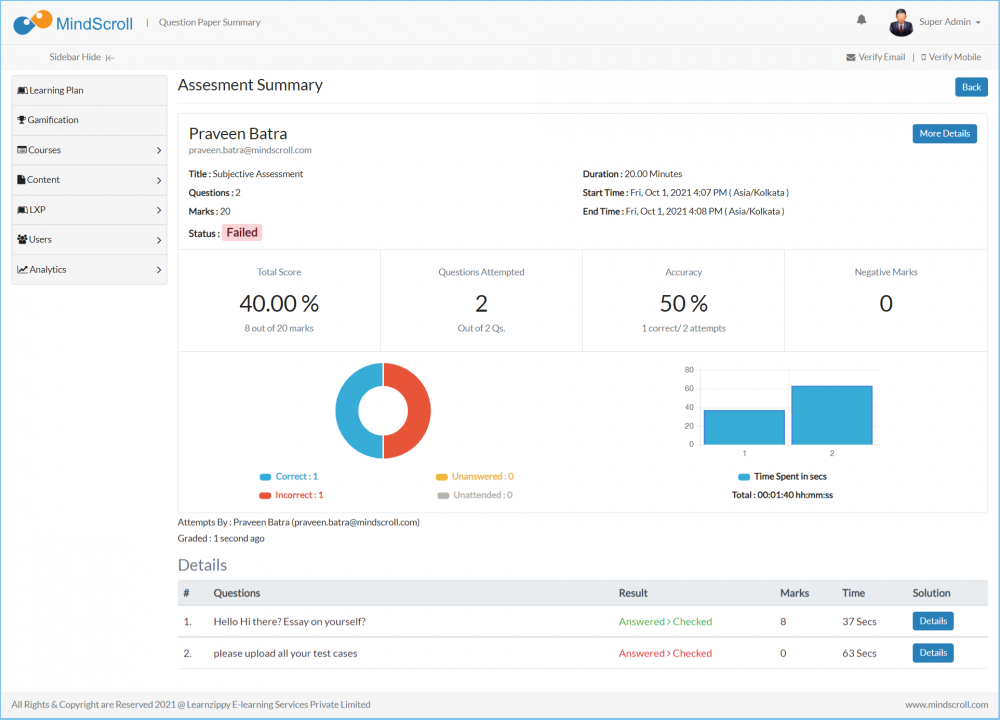 Please Note: To know more, please refer to other respective documentation present in the category.
---
Admin View, Administrator Feature, How to Guide, Instruction, Knowledge, LMS Platform Navigation