Introduction to Downloadable Reports in MindScroll LMS
This is an easy-to-follow step-by-step guide to get access to downloadable excel reports into your MindScroll LMS account.
Navigate to Create Course: To access and follow the given steps, login as an "Admin" or "Instructor" into your MindScroll LMS.
To access the course editor to create a course, click on Analytics~> Generate Report ~> Download in the left navigation menu.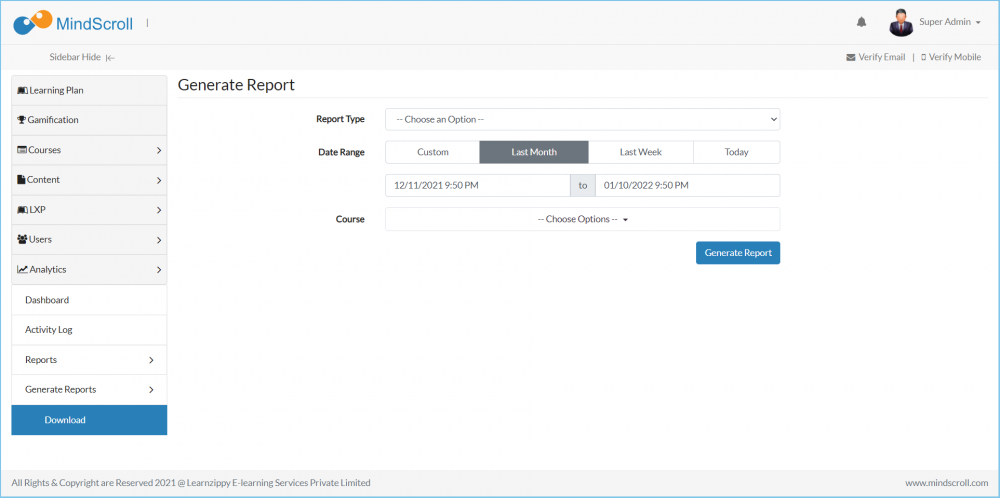 You will need to choose the Report Type from the drop-down.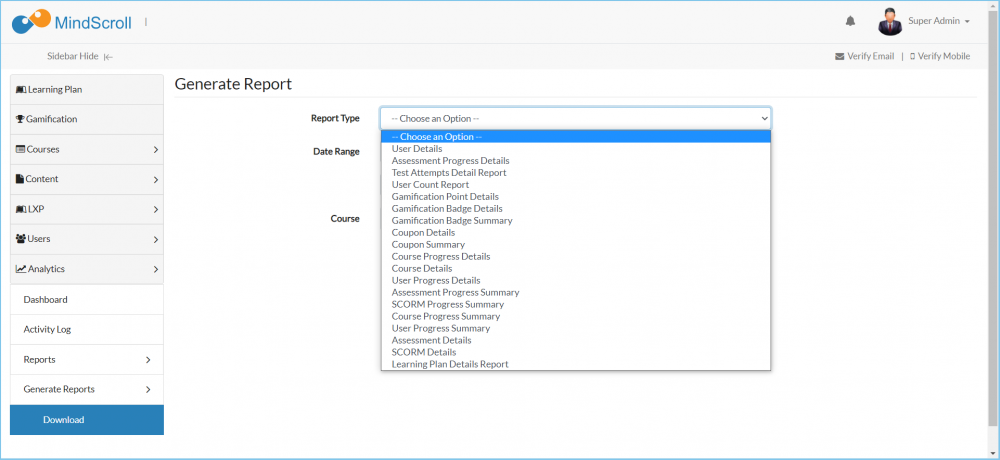 Once you have selected the report type you will get the information a little right about what works within the filters.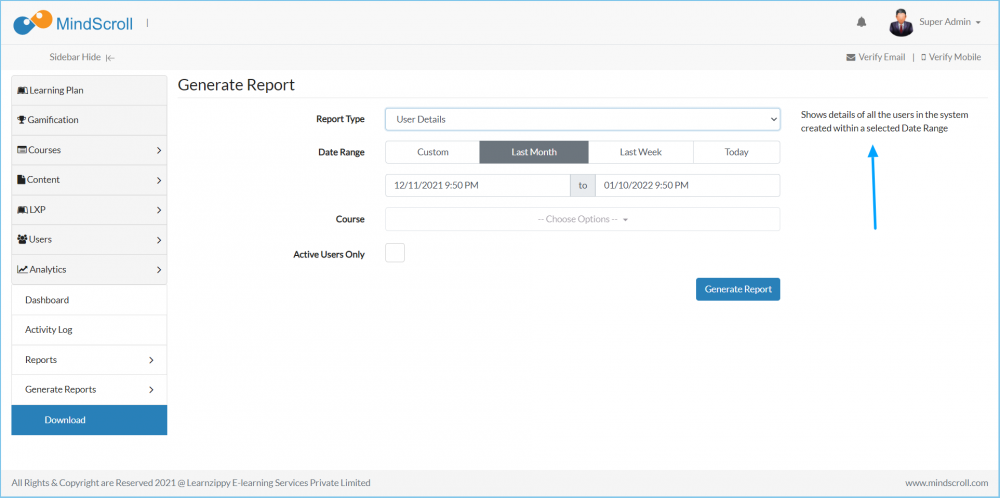 The "Active User Only" checkbox separates the locked users within the reports.
---
Admin Dashboard, Admin View, Administrator Feature, Analytics, Downloadable Reports