Customer service is one such aspect which separates a thriving company from those who fail. It has taken a special place in companies, contributing directly in building competitive advantage.
Customer service is no longer an entry-level position, rather an opportunity to build career and work on automation, customer data, smart tools, intelligent dashboards requiring employees to be eloquent, talented and knowledgeable. With the evolution of the function evolves the need for developing required skills in people.
Training customer service personnel has always been a major concern for organizations. With high employee turn-over in the customer service function, training the new personnel results in spending huge time and cost.
E-learning, today makes the best substitute of Instructor-led training for repetitive content, making the whole process simple and smooth. These employees need to be trained not only on the hard skills (relating to products and processes) but also on soft-skills, to ensure excellent customer service experience.
Training employees through a Learning Management System highlights various benefits, such as


1. Fast Execution
Your Customer Service Executives needs to be trained frequently, on every change being done in the organization. Training content need to be designed and updated briskly. Online training, supports in making the training process organized and hassle free. LMS facilitates training materials to be deployed in one go with regular updates and push notifications for whole of the organization.
A good training and assessment platform would also allow you to link your assessments to certification, rewarding employees and engaging them with gamified techniques.
Standardized tests and certification process allows the organization to ensure uniformity in the skill level across the organization.


2. Organization Specific Knowledge
Employee needs to have all organizational policies in mind to avoid any unpleasant situation.
Compliance training on organization specific needs such as, anti-money laundry, data privacy, discrimination and sexual harassment… is one such essential part which needs to be refreshed on regular basis. A supportive Learning Management platform facilitates in making it easy for training managers to update all content on the platform and allow learners to access it anytime as per the requirement.
E-learning platform proves to be the best asset in facilitating compliance training in the organization, allowing easy access to content followed by renewed certification.


3. Measurable Results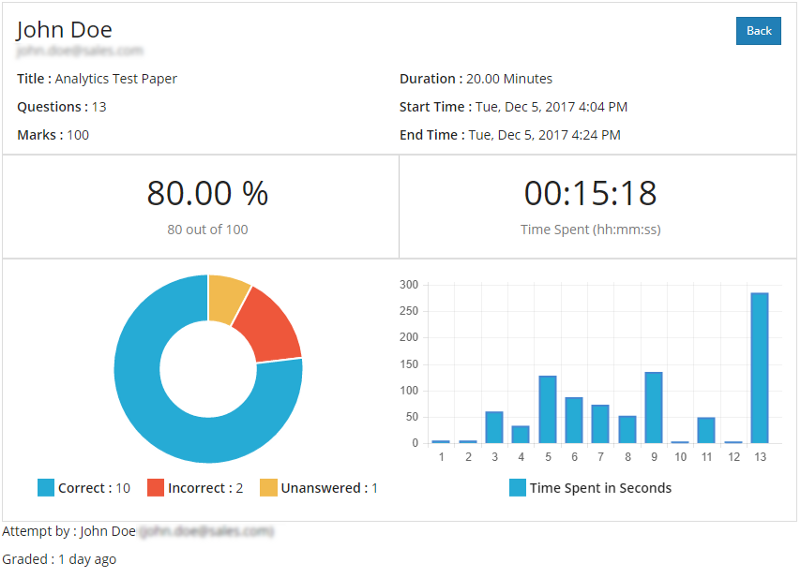 Training pays when you can measure the results forthwith, and take corrective measure at the right time. Unlike classroom training, where it is difficult to measure the impact of training prior to sending your executive on-board and allowing them to work with real customers, E-learning allows you to evaluate your employee's knowledge along with training effectiveness immediately after the session.
Training your employees through real world scenarios, and allowing them to discuss their problem with peers for getting the best answers, results not only in increasing employee morale but also build confidence in implementing their knowledge in real situations. MindScroll's analytics capability enables to track user's interaction with the platform, allowing to take decision on the basis of performance, at run-time, along with saving on all logistics cost and time.


4. Up-to date Information
Customer service personnel need to have all updated information related to product and services for serving customers efficiently. Creating fresh content each time and then training employees on them consumes not only time but a lot more from organizational resources. With the technology in hand, it becomes easier to run everything in one go. You can easily update your modified content, notifying employees in just a few clicks.
Refreshed training content is must for employees to be answerable for customer queries.


5. Saves Productive Time
Supportive online training, allows employees to get self-trained using digital platform, having all content with them at every point. Customer service executives has to undergo training for several days, on a regular basis, which places huge cost on employer side also holding up on employee's productive time on the floor. E-learning allows employees to take training at their own pace and time ensuring everyone gets trained effectively with in the intended time frame.


6. Employees Motivation and Engagement
To make training effectual organizations are trying to make it a fun activity, where more employees could get involved. Various elements such as Gamification, Discussion Forummakes a learning platform engaging bridging the myth of isolation a Learning platform holds. Employees are able to develop required skills and gain knowledge regularly, remaining motivated and stay connected all time.
Well informed employees are more confident about their work and are able to better serve the customers.


7. Boost Customer Loyalty
One well trained employee, keeps hundreds of customers happy.
When customers are handled professionally and get their problem resolved in one go, their affinity towards the brand increases. Most business believe that it costs approximately 5X-10X more to acquire a new customer than to retain an existing client. Satisfied customers tend to have a higher brand loyalty, which adds to the top line of any organization. Therefore, it is necessary to make customer facing employee, well versed with the process and keep them handy with the required information for assisting the clients in real-time. Also equip the customer service staff with content on customer handling skills, cultural nuances of the clients (Target audience) to ensure customer engagement process is not compromised.
Every business starts with the intend of providing best customer support, building strong relationship with clients and gaining market share. However, with the growth of the business, it becomes difficult to carry all clients along and answer them individually, memorizing every aspect of product. That is where you would prefer to make use of MindScroll, a Learning platform, which is scalable, cloud-native and user-friendly, helping you to grow your business and stay effective even at scale. It's learner centric features, such as gamification, discussion forum, certification, allows learner to go through the training process with ease and implement their knowledge for better customer service.
The level of your customer service decides the level of customer satisfaction, which converts to customer delight, ending up at enhancing customer lifetime value.
---
LMS, Learning Management System, Cloud LMS, Corporate Learning Strategy, Corporate LMS, LMS Benefits, Customer Service Training, Customer Service Elearning