When we talk of hospitality businesses, considering each category of hotel, restaurants, bars, cafe, humans play a major role in carrying forward the daily operations. Moving in light of service industry employee competencies draws the big picture for organizations, the way they handle each client, perform their role, and satisfies the visitors in every possible way, besides never neglecting the profits of organization on the other side.
People demand standardized services on each of their visits at the premise, in terms of the quality, experience, returns…. Providing consistent, convenient services alongside making each experience a memorable one in order to receive repeated business are major objectives of a service based organization. Thus, regular training becomes an essential part of the operational process in such cases.
The growth of these business depends on the way they balance the level of skills and knowledge associated with its people on one side and the problem of high turnover along with the difficulty of training new joins in the limited time frame on the other. Continual classroom training makes the whole process time-taking as well as cost effective hence, leaving the difference in the organizational knowledge base.
Hospitality training becomes entirely a different activity, where employees need to be trained on continual periods, in order to keep them updated and knowledgeable about every activity in property, inclusive of current, along with all expired and upcoming promotions, without skipping the development of knowledge on services and plans, comprising room tariffs, amenities, cuisines, operational timings, and many more.
The unique thing associated with hospitality industry is the versatility of its employees, who need to work in every department, and at odds shifts. Hence, training them on various functional areas demands developing particular skills in each of the employees may it be on reservations, front office, housekeeping, kitchen, besides the knowledge of touristic places and competitors located nearby.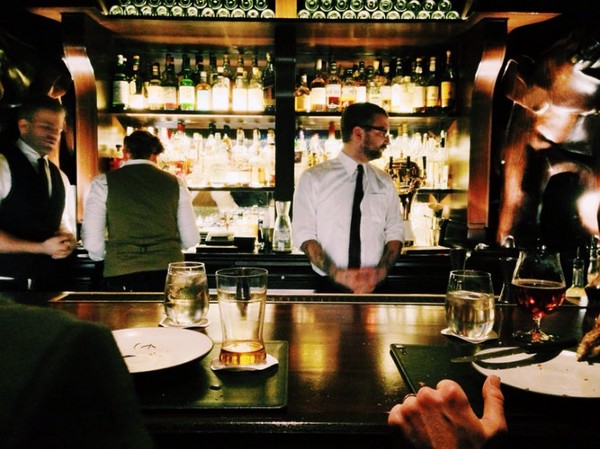 Providing quick refreshment training, conducting two-three days of long sessions, maintaining the record of each executive, and building bundles of training sheets on each of it are all manual tasks associated with classroom training in the hospitality sector, ending up with piles of data without developing much insight analytics.
What best a Learning Platform could provide you is assistance with easy enrollments, quick refreshment, single-click notification, easy evaluation, performance tracking, integration with HRMS, and many more. You can allow your learners to have a tablet or mobile phone application and access the course anytime required for reference, without creating a single point of dissatisfaction in client's experience.
Hospitality Training demands to build employee knowledge in alignment with premise thus, bringing huge cost on the employer side, and standardizing the process for keeping each employee on the same pace. Adopting an E-learning system would allow you to bring all your employees on the same platform and build specific knowledge and skill sets for handling client consistently.
Another critical issue associated with hospitality industry is its on-job-training activities, which engages most of their operational level employees during their productive hours.
May it be for safety training, product knowledge, promotional awareness, E-learning would be beneficial at each point of time. Adding videos, conducting blended sessions, designing product specific documents and then evaluating employee's performance over it, to take required corrective measures.
Thus, keeping alliance with organization's standards, delivering improved services, enhancing productivity, accounting for less mistakes, flexibility with adopting changes, on user side, whereas, easy deployment and tracking each training content along with real-time data availability on each of the learner's activity, counts among a few benefits a learning platform provides on employer side.
By now you must have got some idea on the positive side of using an LMS for training employees in hospitality segment, however deciding on finalizing one for your organization is a critical call. You can always go for free trial instances and demo sessions provided by vendors such as MindScroll as per your feasibility and convenience.
---
LMS, Learning Management System, Cloud LMS, Corporate Learning Strategy, Corporate LMS, Elearning, LMS Benefits, Training Effectiveness, Hospitality LMS, Hospitality Elearning