Videos have been gaining momentum in all spaces, may it be in an advertisement, entertainment, or learning. They are becoming staple for all generations, demanding less of cognitive skills from learners. The fact to which we all would agree;
Watching a news on a news channel or an application is more impactful than reading the same in a newspaper, also, watching a three-hour movie of Harry Potter was more entertaining than reading each of the books on it.
We can never deny on the impact Videos have been making on our memory compared to any other format of learning.
Catering to low concentration power of today's learner's, videos emphasizes on user's engagement, involvement throughout the stream. The biggest advantage associated with the video is its shorter, crisper, engaging behavior, and capability to attract learners using Microlearning teaching method.
With the growing technology in mobile phones and multiple applications available in the market, it is now easier than ever to build and record a video with the high-class quality and float it among all employees located irrespectively at any location in just one click. Corporates are jumping majorly onto video-based training on all aspects, may it be on product knowledge, employee on-boarding, compliance training, or any of the company announcements.
If seen from a broader perspective, Video learning not only reduces the boredom associated with one-way training sessions, rather also holds learner's attention for longer sessions. People could now watch the videos as per their requirement and at their own convenience, all they need is just an internet connection. Downloading and watching while traveling or eating, besides connecting with an expertise and learning without leaving their seats are a few advantages of releasing video-based content. Videos emphasize not only on the visual part rather also facilitates in communicating through gestures and audios, leaving a greater impact on employee's memory.
Video improves learner's performance by providing them with content which is in simplified form and in small bite-sizes, easily understood and digestible by a majority of employees. Apart from these benefits, there is a lot more which video learning could provide.
These five benefits of video-based learning could never be overlooked by an organization while imparting training.


1. Personalized
Videos become an informal way of delivering training in organizations and supporting each of the learner requirements, consider it for demonstration, illustration, contextual or analogy related context. Learners feel less sophisticated while learning through these videos compared to going through some classroom sessions or slides based content. Watching a video on the content which serves an immediate need of employee gives them a personalized touch and builds enthusiasm for learning.


2. Multi-sensory Approach
Major researchers suggest people learn more when they see and hear, rather than just seeing or hearing individually.
Video-based learning promotes the use of multi senses. It emphasizes learners to not only focus on screen rather also maintain concentration and remain alert while taking the course. It has been found that approximately 50% learning happens when people use video as a medium of communication, while just 10% by reading and 20% by hearing. Having images, text, moving objects, all in one slide, demands, the user to be more attentive throughout the session, and respond positively to the content.


3. Small-learning Bites
People only search and grab information which is specific to them and their requirement.
Have you ever got interested in reading a horoscope that's not yours?
Going in the same direction, and serving learners with small videos, which is relevant and specific to their requirement, fulfills each of their knowledge gap in run-time, building an environment of learning at premises. These small cruxes of information are easy to covey, recall, reuse, and creates a lasting impression on learners' memory. Growing in trend, these small learning packets have been supplementing all training content at the learner's pace.


4. Demonstrate Procedures "how to"
It is fine to communicate with employees, about the functionalities of the job during the training sessions, however, making them aware with the "how to" part of it creates altogether a different impression on them. Think of your production team working on machines for hours and days, or your sales personnel, whose one mistake while handling customers could cost you lakhs. Videos are one such asset which could help you to impart this knowledge to employees in easy demonstrable manner and avoid any mis-functioning to happen during the process.


5. Reduces Cost
Corporate training is often time-consuming and cost-effective. Deciding on calling an expertise, arranging logistics, and then keeping employees engaged during their productive time, are altogether different constraints which add cost on organization's side. Whereas, packing small bags of information in a video and then delivering it at different time zones, compatible with all devices, proves to be a standardized training process. What it demands is just an author for once and deployment perpetually.
A video is one such tool which had been growing and developing positively in the market. With YouTube like search engines, people are getting into the habit of knowing everything audio-visually. There is no denying fact that people feel more engaged while listening and watching a movie, rather going through some reading content.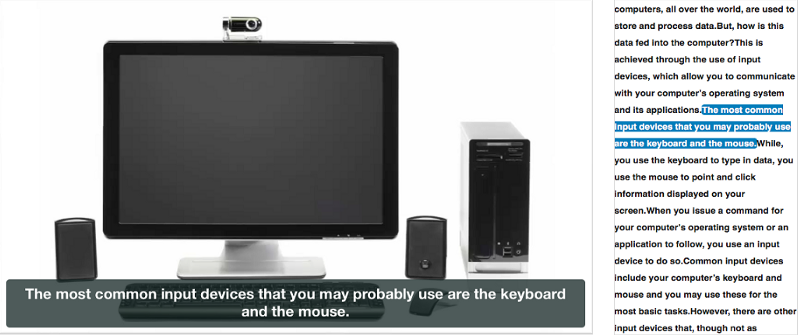 MindScroll facilitates you with video streaming all your content in SRT files, having sub-titles and a scroller bar beside. The user could easily imbibe the content in their own way, time and pace, emphasizing not only on the organization's benefits but also on the user side.
---
LMS, Learning Management System, Micro Learning, Cloud LMS, Sales Training, Product Training, Learning Technologies, Corporate Learning Strategy, Corporate LMS, Video based learning, Elearning videos