MindScroll - a multilingual LMS
Use our eLearning platform in both English and Hindi!
Get your employees and customers an LMS in their own language! You add the training content and simply translate it with one click! Creating a localized platform in a language your learners need has never been easier.
Why should you use a multilingual LMS?
Upgrading to a multi-language LMS is what your business needs today. You may ask why. Well, about 572 million people in India speak and write Hindi. Hindi is also the third most spoken language after Mandarin and English.
Let us ask you a question. Is your company in the insurance, manufacturing, or banking industry? Or is your business in the construction and sales sector? Did you know that Hindi is widely spoken among Indian blue-collar workers in these industries? Still not convinced? Contact us if you have questions.
See how a multilingual LMS can benefit your company below:
• Create a comfortable and consistent learning experience for your users.
• Make it easy for your learners to follow instructions and navigate through the LMS.
• Let your employees excel in their work by reducing their implementation time.
• Get rid of your communication barriers with Hindi-only speaking frontline and blue-collar staff.
• Forget the need to depend on a third party to provide information to your users.
• Make your courses simple to translate and easily accessible to all learners.
• Enjoy more flexibility for your company and stay competitive in the market.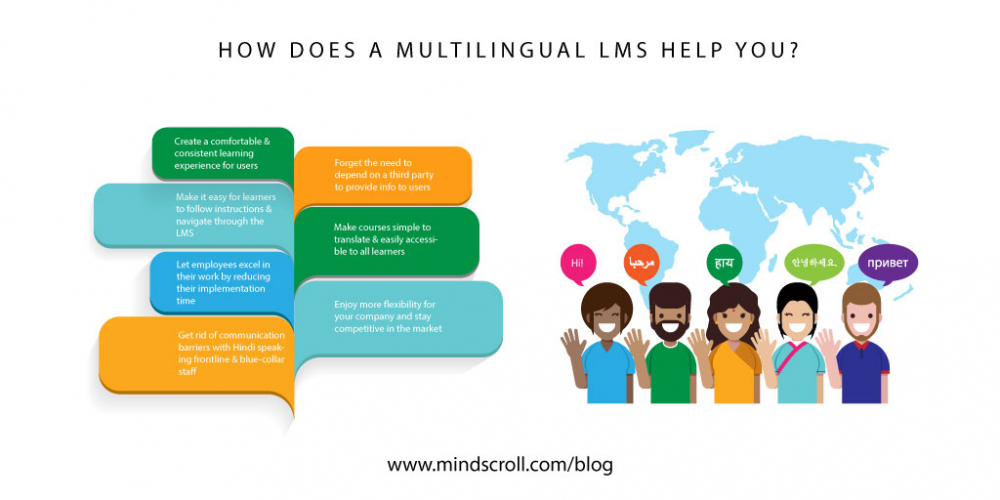 Why should you use MindScroll LMS?
Switch between Hindi and English with a single click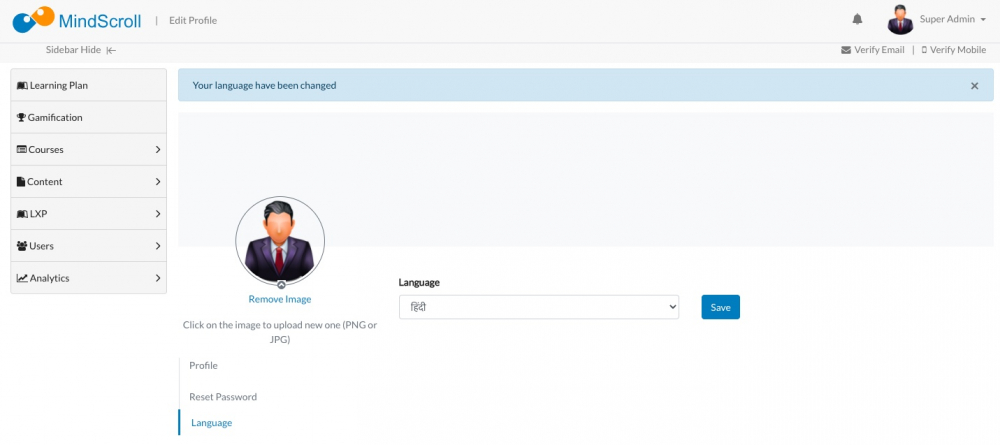 Work in a dashboard that is in Hindi or English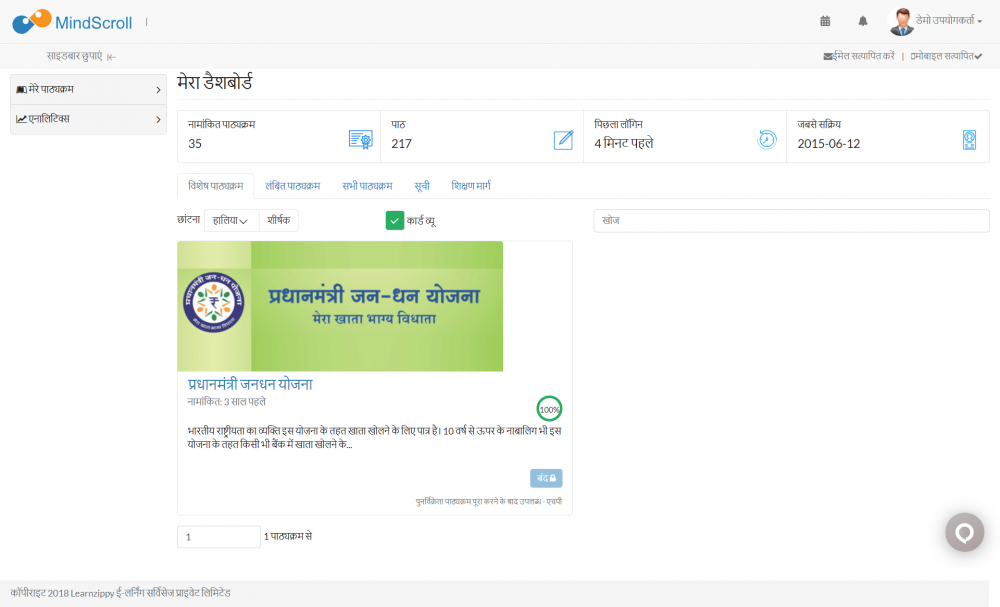 Create and manage training materials in Hindi or English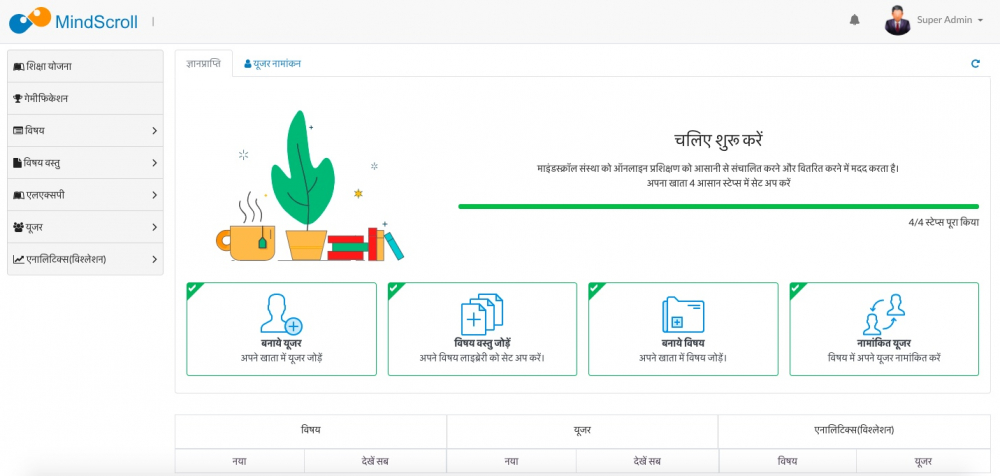 So what are you waiting for? Get the most out of MindScroll today!
Click here to know more about the features of MindScroll. Check our blog for resources you and your team may need.
---
LMS, Learning Management System, Cloud LMS, Learning Platform, Personalized Learning, TMS, Training Management System, Create Online Courses, Elearning