Considering the dynamic business world scenario, no corporate could stand static and work in isolation. Constant changes and updates are vital principles behind their success, thus making the workforce complied with the organizational requirements appears to set the base for higher profits. Corporate training is an integral and essential part whose planning involves a detailed and thorough search around the objective and topic from trainer side.
The fact to which we all would agree, is no work or process proceeds before setting a prior objective behind it, which helps in designing the path to be followed. However, when it comes to setting a focus before defining the plan many forgets to go through the first step. Setting a Learning objective becomes as essential as setting your productivity plan to guide you for the upcoming everyday events, major argument associated is to guide learner's performance and mark the expected outcomes.
Defining the need of a particular training session is the most critical task, a manager has to begin with, however at the end allowing to judge specific gain on employee side. Training objectives thus, needs to be very clear, precise and specific in order to have targeted results from them.
Here are a few tips to build your training object oriented, for getting higher standardized results
1. Build a specific Objective around your Training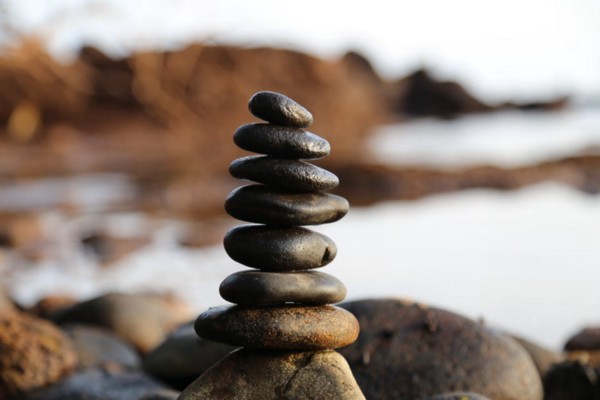 Begin scheming your training objective which specify the intent behind conducting the one. Your training objective needs to be SMART; Specific, Measurable, Attainable, Relevant, Time-bound, and should define the perspective behind the same. Whether it has to be conducted for compliance brush up, acquiring a new skill, bridging a knowledge gap, or enhancing product and domain knowledge,training objectives clearly defines each of the requirement behind organizing the session.
Setting a training objective does rely on the data of current and past sessions and the knowledge imbibed by the learner out of those.
2. Specify the Expected Outcomes
Define the outcome that you want in your hands post the session. Clearly defined end results highlight the way to proceed, ultimately reflecting on the success or failure of the program. Specified results makes it easy to evaluate the training program conducted at premise.
E-learning platform helps you to decide on the level of results achieved from a training program by assessing learner's knowledge on particular topic pre and post the session, along with the data on effectiveness of historical training sessions. You can easily break your results at so granular level, that finding the results from a particular question of a course seems to be a single click job.
3. Define a Road Map
Training road map bridges the gap between the decided objectives and outcome. Once you are clear about the goals to be achieved along with the outcomes you want in hand, you could easily decide the path to cover in order to earn intended results. While defining the training path, organizations need to consider various organizational resources available with them along with the one which could diverge the process including, parameters, materials, logistics, budget, and many more.
Additionally, go for understanding, if your employees need to have some prior knowledge and skills in order to be eligible for taking the session on new updated course.
You can easily unlock specific courses on your E-learning System that you want your learner to be familiar with before sitting for the primary session.
4. Design in accordance to Learner
Workforce training is most important task that defines your organization's greater output. Keeping your employees well versed with all latest industry trends, along with organization specific knowledge no doubt harvests your greater productivity.
The scenario that organizations need to realize is today's learner's reluctance to sit in a classroom for two to three continuous hours and understand the modules on organization specific information. Make sure your training module includes all major employee engaging content such as video, audio, documents, SCORM, Gamified tactics… satisfying learning need and fulfilling respective abilities.
5. Link closely to Corporate Strategy
Make sure your training objectives ultimately leads to achievement of corporate strategy. Aligning your training specific functional strategy with those at corporate level and achieving standardized results are major checklists to maintain during formation of training goals. Each organizational function drills down from the broader portfolio of enterprise, orienting every function to produce business wise results. Therefore, it becomes a concern for Learning and Development department to plan and design their training goals in such a manner that aligns easily with top decided strategies.
Large Organizations do go for repeated training which caters to bridging the gaps in employee knowledge base. These knowledge gaps need to be evaluated and understood prior to organizing a whole training program. What benefit an E-learning system could provide, are many a times overlooked by organizations.
However, you can easily map your training progress, along with the trend of achievements using data in numbers.
MindScroll Learning Platform provides you data on each of your training, enabling you to easily look at the progress being achieved on introducing each of your module.
Create your own Learning Platform and experience the engaging nature of it, try Free Trial Instance- MindScroll
---
LMS, Learning Management System, Cloud LMS, Employee Development, Learning Technologies, Corporate Learning Strategy, Corporate LMS, LMS Benefits, Training Effectiveness, LMS Characteristics