Did you know that the online education market in India is expected to grow by 14.33$ billion in 2020-2024?.(Technavio 2020 study). Today online learning is quickly becoming the norm in India. One of the reasons behind it is the Covid-19 pandemic which caused major disruptions in the conventional learning model. As a result, many colleges and universities in India started offering online courses.
In 2020 the UGC also approved institutes to provide online undergraduate and postgraduate degrees. But in order for your degree to be UGC recognized on a non-SWAYAM learning platform, it needs to meet certain assessment criteria (Annexure 9 of UGC Guidelines). Since MindScroll LMS now meets these criteria, Indian universities can easily offer UGC-recognized online degrees. Want to learn more? Keep reading till the end!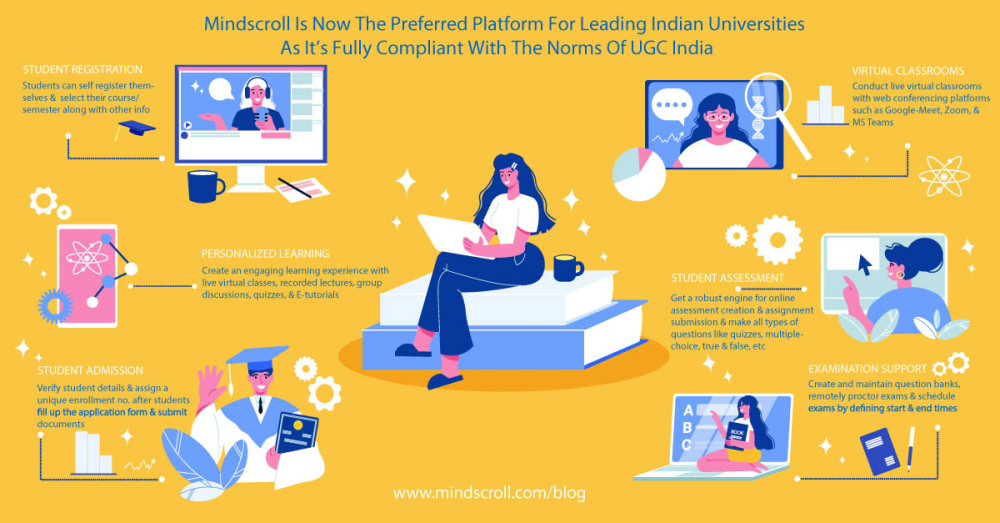 1. Student Registration:
Students can self-register themselves and select their course/semester along with other information. Do student profiling and collect details including student name, phone, email, admission year, program, D.O.B, fees, category, etc. Also, get "Faculty" based registration through the admin.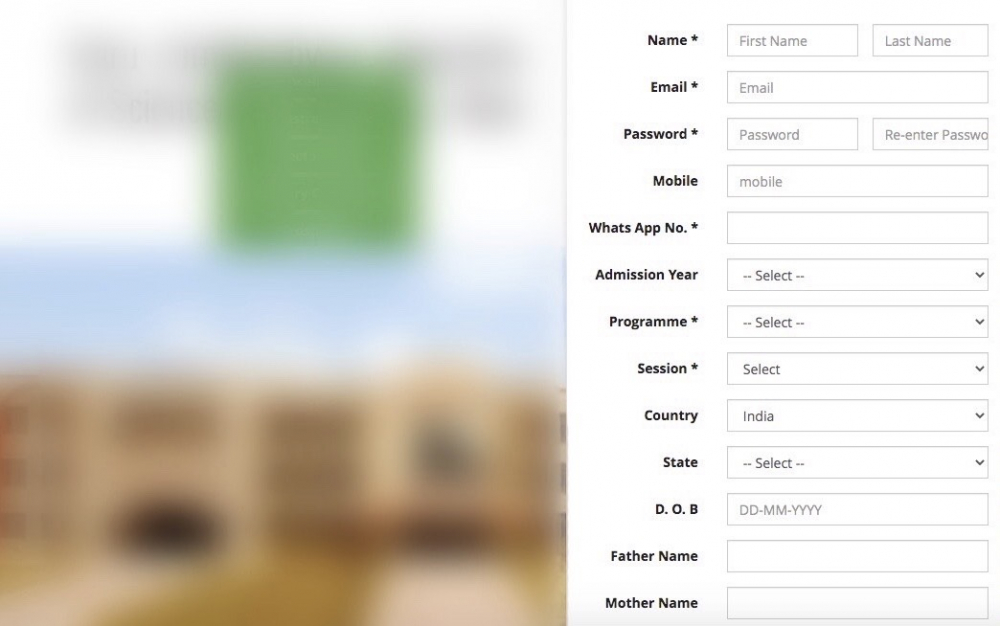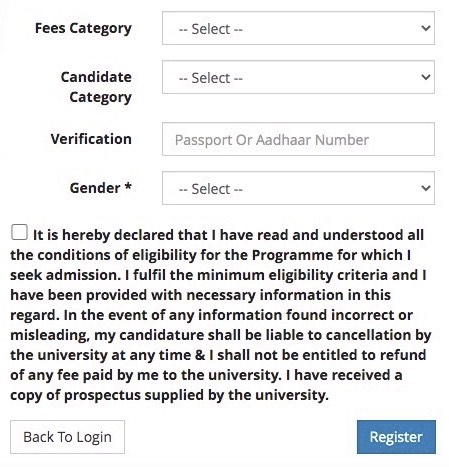 2. Student Admission:
The admission process begins when your students register and pay the registration and semester fee. Then verify their information and assign a unique enrollment number to each student after they fill up the application form and submit their documents.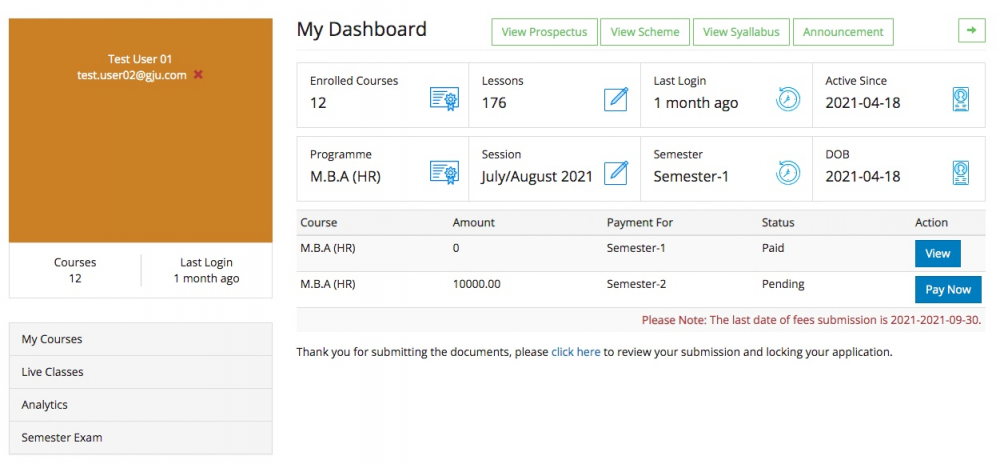 3. Personalized Learning:
Provide personalized learning to students with the ability to explore recorded lectures, interactive courses, PDFs, case studies, videos, etc. Easily conduct live virtual classes sessions. Create an engaging learning experience with group discussions, quizzes, and E-tutorials.

4. Virtual Classrooms:
Conduct live virtual classrooms with web conferencing platforms such as Google-Meet, Zoom, and MS Teams. Deliver virtual training and track student attendance and participation. Offer e-Tutorials containing MP4 videos, and MP3, FLAC, AAC, WAV, and M4A audios. Also provide e-Content in PDFs with case studies, weblinks, videos, textual and graphical documents, etc.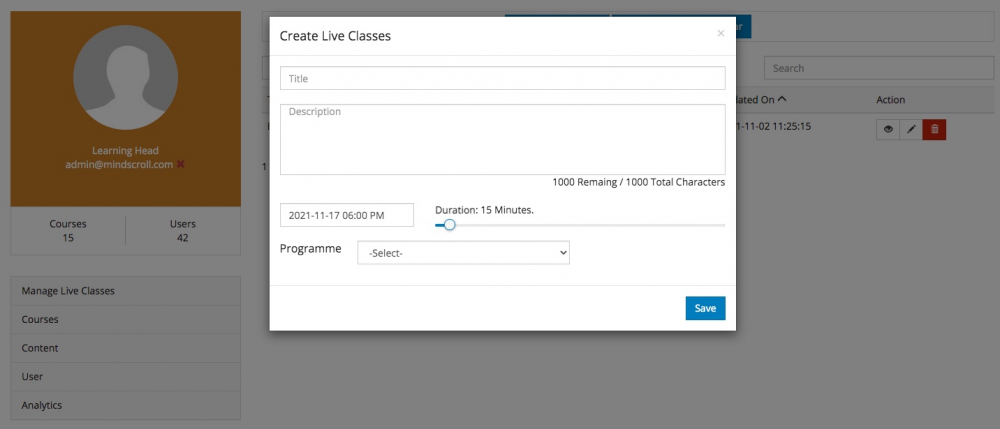 5. Student Assessment:
Get a robust assessment engine for online assessment creation and assignment submission where students can submit their sheets through mobile for file upload questions. Create all types of questions such as quizzes, multiple-choice, true and false, and subjective short and long questions. Get automated marking for objective question papers and manual admin marking for subjective question papers.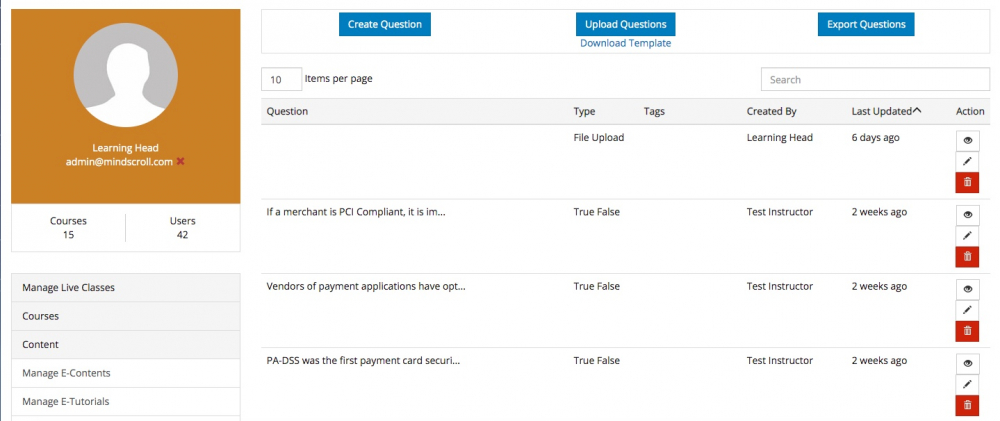 6. Examination Support:
Create and maintain question banks. Monitor exams by preventing the opening of other tabs by giving a test submission warning. Remotely proctor exams with student image capturing through webcam. Schedule exams by defining start and end times. Also set passing criteria, negative marking, timed papers, and limited attempts, etc.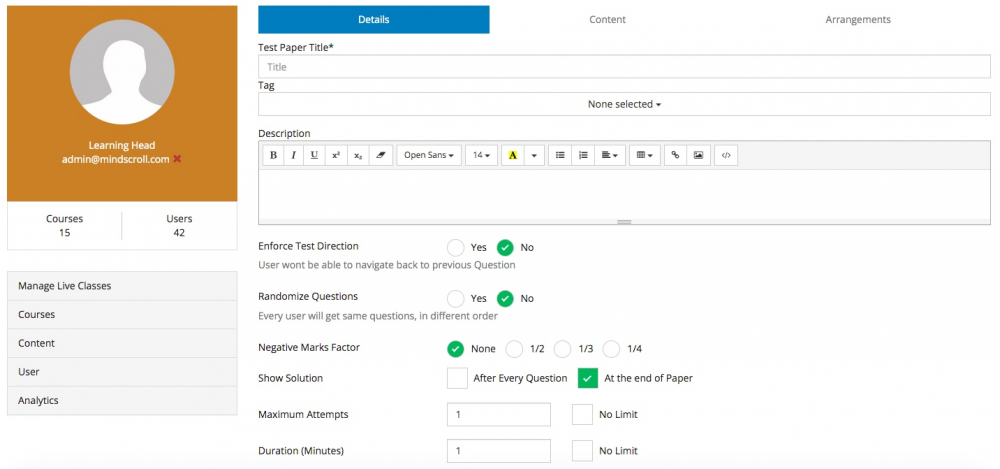 So do you want to explore the world of online and distance learning and student management? Get started today with MindScroll!
Check our blog for resources you and your team may need.
Read next: Leverage a multilingual LMS for all audiences
---
LMS, Learning Management System, Micro Learning, Cloud LMS, Learning Platform, Discussion Forum, Virtual Classroom, Latest Technology Trends, Learning Technologies, Personalized Learning, Mobile Learning, MLearning, Learner Engagement, Live Teaching, Digital Learning Tools, Online Assessments, Course Management, User Management, Attendance Management, Create Online Courses, Online School, Elearning, Education Industry, Just-in-time Learning, Video based learning, Elearning videos